Custom-made insoles and shoe inserts can be highly beneficial to your comfort and health.


Have you ever considered what your feet go through in a day? Think about it: your feet take all of your weight, over an entire lifetime. By choosing to wear custom insoles designed to provide extra comfort and support, you can help prevent foot problems in the future and promote good foot health for years to come.
We all use our feet differently. From the way we walk, run or stand still; almost no one has identical weight distribution on their feet. As a result, we each have unique needs when it comes to getting the right type of arch support and cushioning needed for healthy feet.
What kind of issues are custom insoles good for?
Custom shoe inserts are ideal for treating a variety of foot conditions, from flat feet and high arches to more severe and disabling issues such as plantar fasciitis, bunions, and Morton's neuroma.
The supportive heel cup provided by custom orthotics can help alleviate various kinds of pain related to plantar fasciitis, including discomfort along the bottom of the foot (a tell-tale symptom of this condition) and pain that occurs in the back of the heel when you first stand up in the morning. Custom insoles can also be used to treat a number of other foot conditions, such as:
Metatarsalgia
Mortons Neuroma (between 2nd & 3rd toes)
Posterior Tibial Tendonitis
High Arches
Neuropathy/Nerve Pain
Shin Splints/Poor Arch Support
How insoles get customized?
Everyone's feet are different and often our own feet differ from right to left.

FootBalance's Free foot analysis identifies your foot type while FootBalance Custom Insoles are individually moulded to your unique feet to support them in a neutral position aiding a balanced stance and correct posture.
Step 1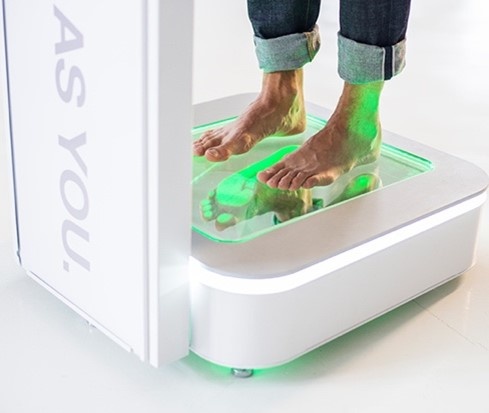 Your feet are analyzed with the use of our podoscope.
Step 2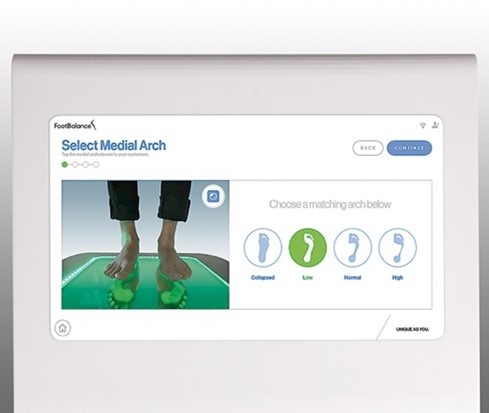 Pictures are taken of your feet and ankle to assess your alignment using our FitPro software.
Step 3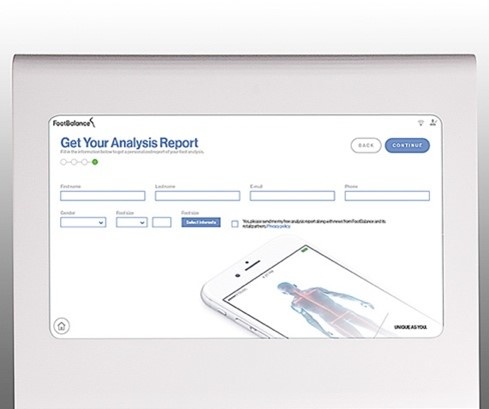 A personalized report of your foot analysis will be sent to you by email right away.
Step 4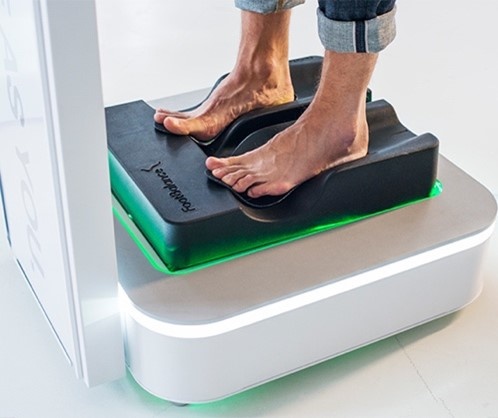 The heated insoles are molded to each foot individually while at the same time maintaining correct foot alignment.
Step 5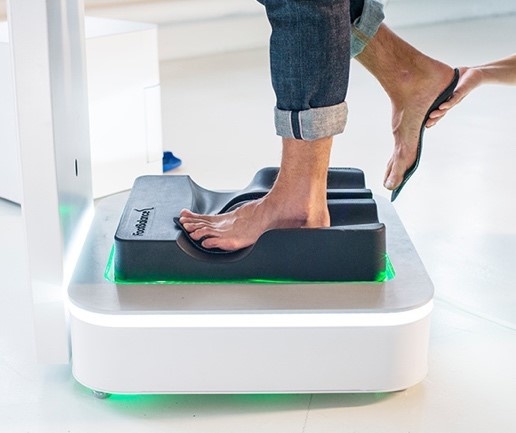 After each insole is individually molded they are checked to ensure they comfort perfectly to the natural arch of the customer's foot.
Step 6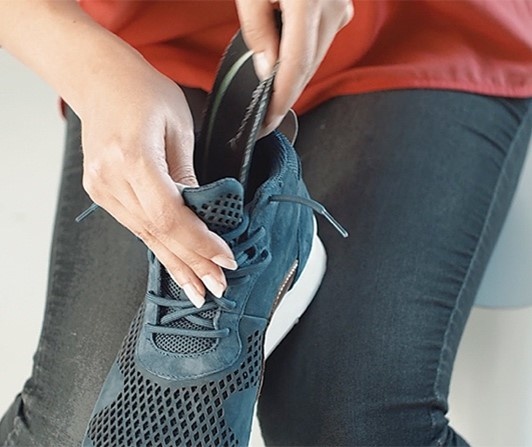 Your new FootBalance 100% customized insoles are now ready for use in your favorite footwear.
What's windlass mechanism and why is it important to shoe inserts?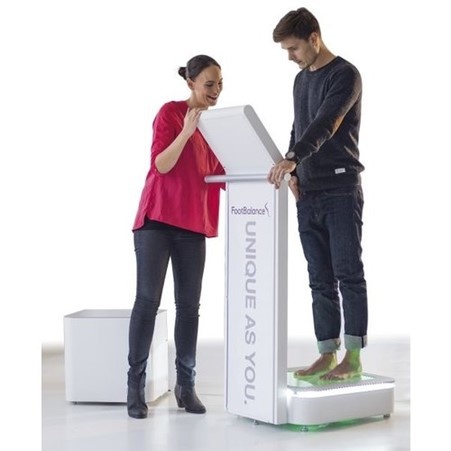 The windlass mechanism is essentially a process in which the foot's arch is stabilized. This stabilization helps to prevent or correct overpronation.
The windlass effect occurs as you take a step forward and your heel lifts off the ground. The toes then flex, which causes the arch of your foot to shorten and tighten. The tightening of the arch acts like a lever that helps to stabilize the foot during movement.
It's important to perform the insole molding when foot is in windlass status to maximize the insole efficiency.
Why do foot problems happen in the first place?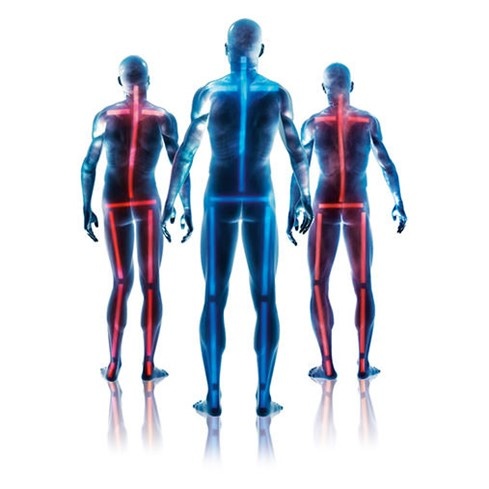 Flat feet (also known as pes planus) is a condition that affects around 20% of the population. In general, foot problems can be linked to any of the following:
Improper footwear
Improper gait
Injury or surgery that alters foot structure or alignment, such as tendon damage or bone fractures. This can also include nerve damage due to diabetes or other health conditions.
Obesity
Pregnancy (due to increased weight and pressure on the feet). Additionally, the hormone relaxin helps loosen ligaments during pregnancy; while this allows the body to accommodate childbirth more easily, it also makes women more prone to ankle and knee injuries.
Foot problems may also be caused by factors beyond your control: exercise (such as running), aging, genetics, and ill-fitting footwear can all contribute to issues at one point or another in life.
How can custom shoe inserts help with foot pain?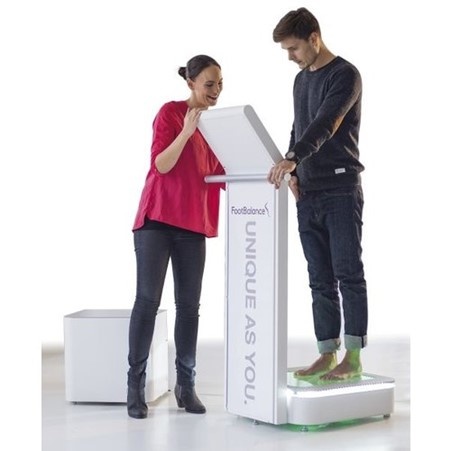 Custom-made insoles and shoe inserts can be highly beneficial to your comfort and health. You can have them made for a specific job, sport or hobby. Even if you are not particularly active, there are benefits of custom shoe inserts that can provide relief from foot pain.
Help with foot pain
Help with foot health
Improve posture
Improve balance
Improve performance