It's important to avoid common mistakes when buying shoes if you don't want to have to deal with pain and discomfort.
Check the shoes middle rigidity
The main function of shoes other than protecting us from nature elements, is the feet support. A major misconception in the market is that the softer shoes are, the more they'd give support. To the contrary of this perception, shoes must be as rigid as possible from the middle and would bend only under the toes.
Check the insole arch support
Most shoes come with flat insoles. 70% of people on Earth has feet problems and flat insoles wouldn't serve us right. Getting customized insoles based on our feet profile is important. In extreme cases, it is further recommended to add extra support (wedging) to the insole for extreme cases of flat foot or high obesity.
Try on shoes in store and at the end of the day.
Feet tend to swell throughout the day, so it's best to wait until later in the afternoon before trying on new shoes. This is especially true if you plan on wearing heels to a special event. Your feet may appear smaller in the morning than they will be in the evening, more accurately reflecting what your foot size will be after hours of standing or walking.
Try both shoes on.
Many people assume that, just because their feet are both roughly equal sizes, they don't need to try out each shoe individually but this isn't always true—one foot may be slightly larger than another and could require more room in one shoe versus another. While it's unlikely you'll find a pair with mismatched shoe sizes, it's not impossible, so be sure to try them both on just in case!
Wiggle your toes.
Shoes should feel comfortable and snug but they shouldn't feel tight or restrictive when you put them on or take them off. It's important that you're able to wiggle your toes freely inside any new pair of shoes so as not to cut off circulation or restrict blood flow when standing for long periods of time (or dancing all night long). Plus this rule is easy enough for even those who don't want much hassle when buying footwear!
Try sneakers with thick socks
If you're buying flats or sneakers that will be used for walking, make sure they have enough room in them even when they are worn with thick socks. Avoid shoes that are too tight or squeeze your toes together in any way because this will cause damage over time and could eventually lead to hammertoes or bunions.
Your feet will grow longer later in life, so make sure you get measured frequently.
The average person's feet are about a half size larger by age 65 than they were at age 20. This isn't the case for everyone, but it is for many people. Therefore, it pays to have your feet measured every 2-3 years. If you're pregnant or if you've recently gained or lost weight, spend an extra quarter at the shoe store and get your feet checked out.
Walk around a bit with your new shoes
You might not think of it, but it's important to spend a little time on your feet in a new pair of shoes. You can tell right away if they're too tight or too big, but there are other factors that can only be checked by walking around a bit. Do they make you trip? Do they rub in an awkward spot? Are they comfortable enough to wear for long periods of time? You'll want to know all this before taking them home with you.
When trying out new shoes, don't forget to walk on different surfaces as well. That is, wear them on the carpet in the store, then go outside and try them on pavement or grass if possible. If you're getting dress shoes, take a spin around the tile flooring at home (or wherever you plan to do most of your shoe-wearing). If you have hardwood floors at home, try walking around on those as well—a hard surface like that is actually one of the best places for testing out your shoes because it will show any unbalanced areas more easily than something softer like carpeting would.
Tips For Buying Shoes For Children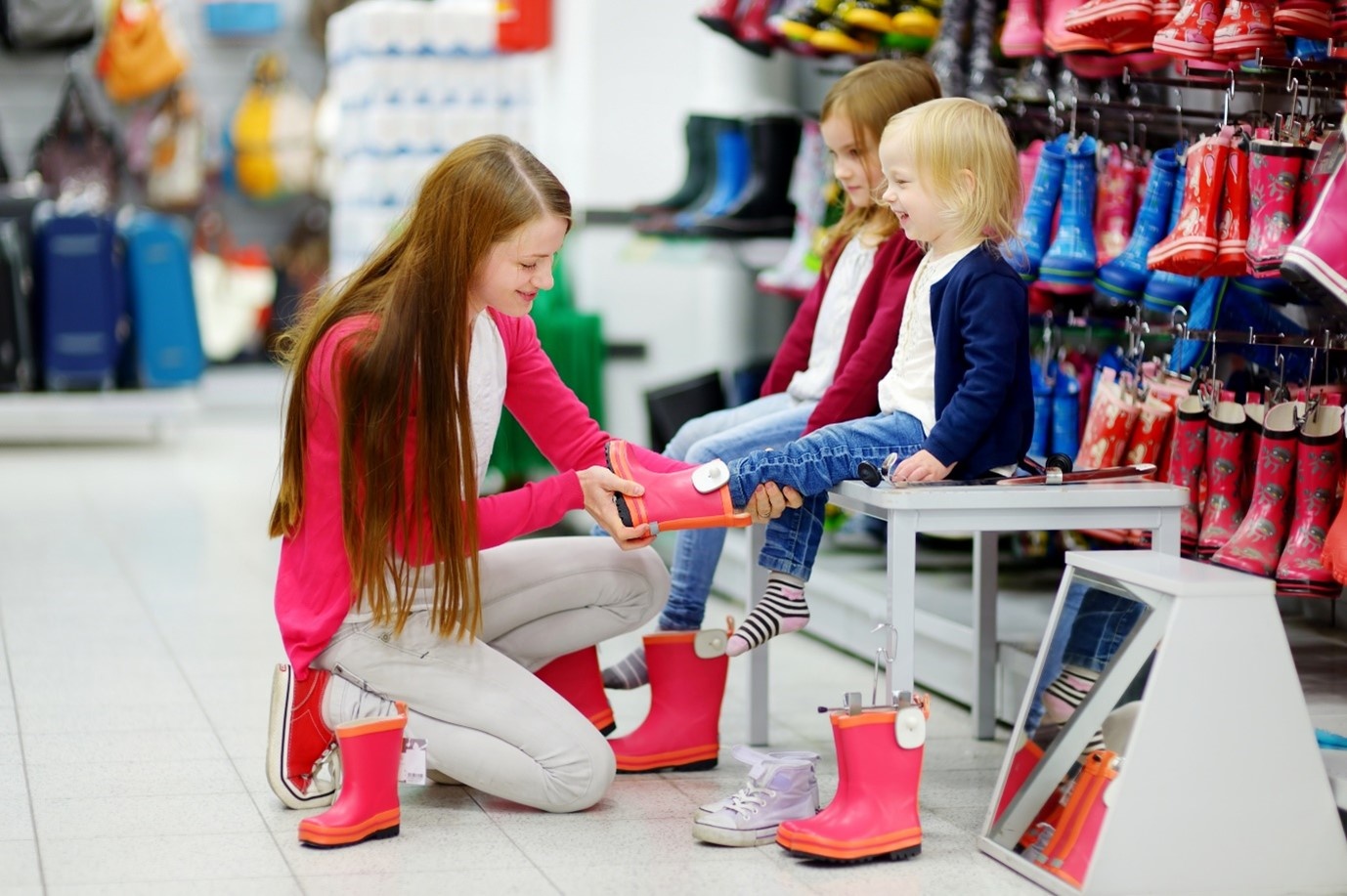 Fitting your children with customized insoles at an early age would spare them so much agony and pain when they grow up. A good, customized insole specially made for children would support their arches, prevent future foot problems such as Plantar Fasciitis, Bunions, hammer toes etc…
Please note the following:
Foot problems noticed at birth will not disappear by themselves. Do not wait until a child gets older to fix a problem! Foot problems in youth can lead to greater problems down the road.
If there are concerns about the way a child is walking, get him/her checked by a specialist. A lack of complaint by a youngster is not a reliable sign that there is no problem. 
Going barefoot is a healthy activity for children under the right conditions. However, walking barefoot on dirty pavement can expose children's feet to the dangers of infection through accidental cuts and to severe contusions, sprains or fractures. Plantar warts, a virus on the sole of the foot, can also be contracted.
Children's sports-related injuries are on the rise. A child's visit to a specialist can help determine any concerns there may be regarding the child participating in specific sports and help identify the activities that may be best suited for the individual child. Protective taping of the ankles may be recommended to help prevent sprains and fractures.
Never Hand Down Footwear.
Just because a shoe size fits one child comfortably doesn't mean it will fit another the same way. Also, sharing shoes can spread fungi like athlete's foot and nail fungus.
Examine the Heels.
Children may wear through the heels of their shoes quicker than outgrowing shoes themselves. Uneven heel wear can indicate a foot problem that should be checked by a podiatrist. Look For a Stiff Heel. Press on both sides of the heel counter. It shouldn't collapse.
Take Your Child Shoe Shopping.
Every shoe fits differently. Letting a child have a say in the shoe buying process promotes healthy foot habits down the road.
Always Buy for the Larger Foot.
Feet are seldom precisely the same size.
Buy Shoes That Do Not Need a "Break-In" Period.
Shoes should be comfortable immediately. Also make sure to have your child try on shoes with socks or tights, if that's how they'll be worn.
Consider Closed Toe Shoes.
Covering the child's toes allows for more protection.
Check Toe Flexibility.
The shoe should bend with a child's toes. It shouldn't be too stiff or bend too much in the toe box area.
Select a Shoe With a Rigid Middle.
Does the shoe twist? A shoe should never twist in the middle
Are the shoes secure on the foot?
Laces or Velcro are best to hold the foot in place.
Additional Advice for Parents
Buying Shoes Online

Try out the shoes in store before purchasing them online (or vice versa).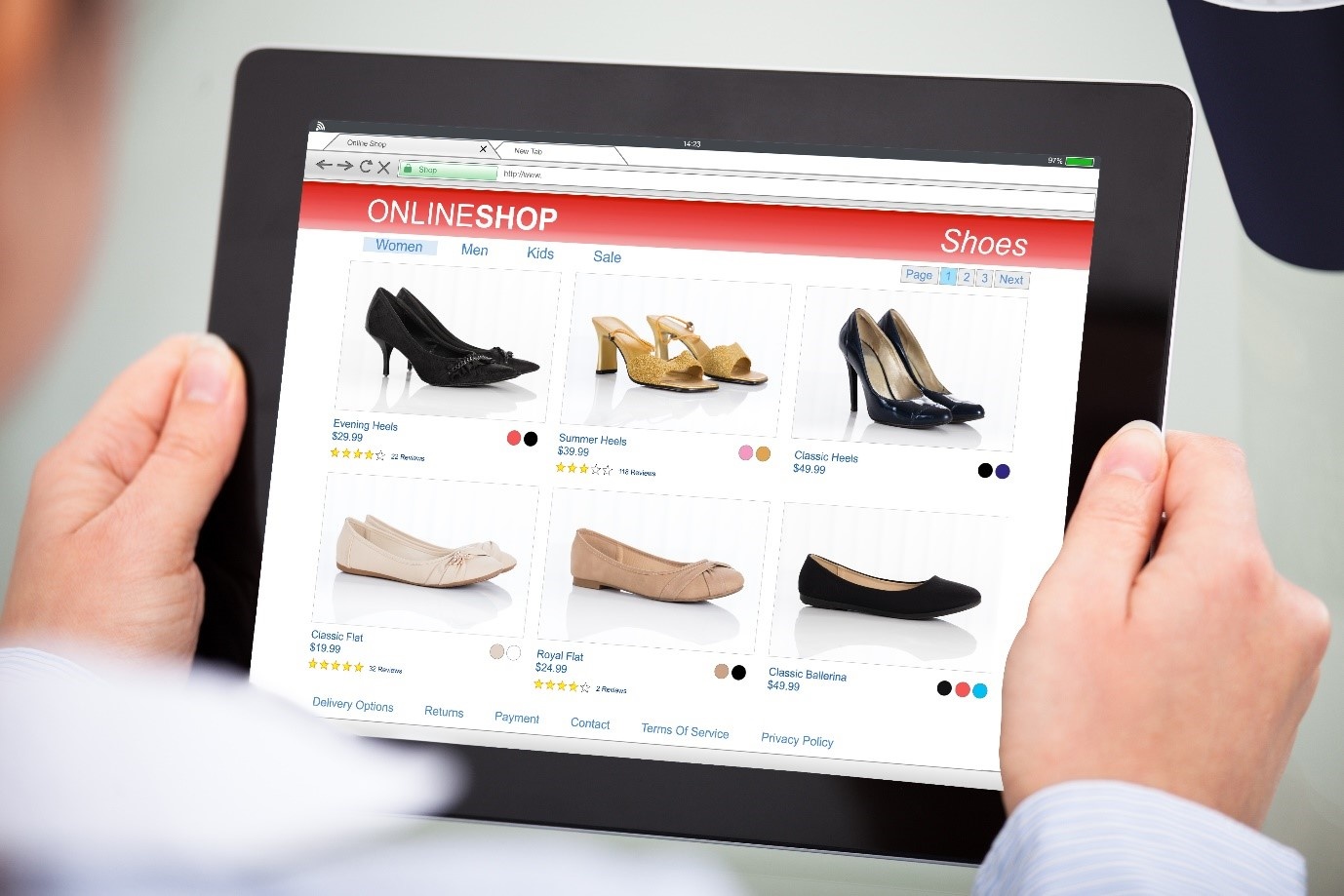 If possible, it's always best practice to try out a pair of shoes before purchasing them online; however, some places only sell their products over the Internet which can make trying things out beforehand difficult if not impossible! Still there are ways around this: visit a local store where similar styles are sold and see how well they fit first hand by walking around with them for about 30 minutes before making any decisions about buying something else from elsewhere like Amazon Prime Day deals instead which might offer better prices than brick-and-mortars stores depending upon where exactly one lives near by.
Use shoe size chart
You need to find out your shoe size, so start by using a trusted shoe size chart. Shoes or sandals from the far east might have different sizes from those from USA and Europe and the Middle East.
Refundable and/or exchangeable
Buying online has its merits yet you might end up with something different from what you had in mind. Make sure the site has lots of positive reviews, they allow refunds and/or exchange at least in case you wanted to return or exchange for any reason.